Warning
: in_array() [
function.in-array
]: Wrong datatype for second argument in
/home/content/c/o/n/concienciafeme/html/voydeviaje/wp-content/plugins/nextgen-gallery/products/photocrati_nextgen/modules/nextgen_gallery_display/class.displayed_gallery.php
on line
657
Warning
: in_array() [
function.in-array
]: Wrong datatype for second argument in
/home/content/c/o/n/concienciafeme/html/voydeviaje/wp-content/plugins/nextgen-gallery/products/photocrati_nextgen/modules/nextgen_gallery_display/class.displayed_gallery.php
on line
662
Warning
: in_array() [
function.in-array
]: Wrong datatype for second argument in
/home/content/c/o/n/concienciafeme/html/voydeviaje/wp-content/plugins/nextgen-gallery/products/photocrati_nextgen/modules/nextgen_gallery_display/class.displayed_gallery.php
on line
657
Warning
: in_array() [
function.in-array
]: Wrong datatype for second argument in
/home/content/c/o/n/concienciafeme/html/voydeviaje/wp-content/plugins/nextgen-gallery/products/photocrati_nextgen/modules/nextgen_gallery_display/class.displayed_gallery.php
on line
662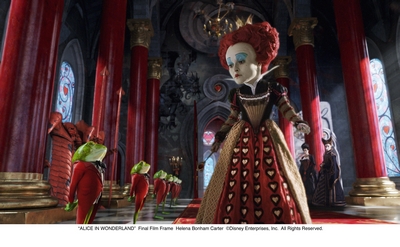 Esta noche se llevo a cabo la Premier Internacionalde Alicia en el País de las Maravillas en Londres. En Boy de Viaje hemos seleccionado una seríe de fotografías tanto de la película como de la premier (cortesia Image.net) en las que podrán ver de cerca  en la alfombra roja a  Johnny Depp (El Sombrerero Loco), Anne Hathaway (la reina Blanca), Helena Bonham Carter (la reina Roja), la emergente estrella australiana Mia Wasikowska (Alicia), y el director Tim Burton. Así como Sus Altezas Reales el Príncipe de Gales y la Duquesa de Cornualles en este acto que es beneficio de la fundación 'The Prince's Foundation for Children & the Arts'.
También encontrarán imágenes de los actores británicos que ponen voz al increíble zoo de la cinta como Stephen Fry en el papel del Gato de Cheshire, Alan Rickman que presta su voz a la oruga Absolem, Michael Sheen como el Conejo Blanco, Paul Whitehouse en el papel de la Liebre de Marzo, Timothy Spall como Bayard, Barbara Windsor que presta su voz al Lirón y Christopher Lee en el papel del Jabberwocky.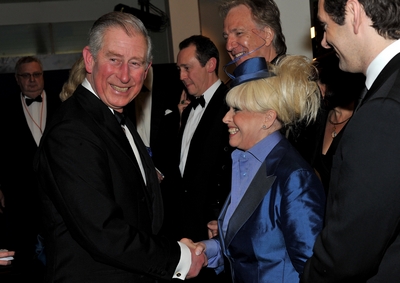 Esta obra cinematográfica está inspirada en los famosos libros de Lewis Carroll (Alicia en el País de las Maravillas y Alicia a través del espejo) y llega a la gran pantalla en formato 3D Disney Digital, con asombrosos y vanguardistas efectos visuales.
En la película, Alicia se embarca en un viaje fantástico para encontrar su propio destino y poner fin al reinado de terror de la Reina Roja. Además, representa el regreso a Disney del director Tim Burton ("The Nightmare Before Christmas" [Pesadilla antes de Navidad], "Sweeney Todd: The Demon Barber of Fleet Street" [Sweeney Todd: El barbero diabólico de la calle Fleet], "Charlie and the Chocolate Factory" [Charlie y la fábrica de chocolate]).
La versión de Burton incorpora personajes, elementos narrativos y los temas centrales de ambos libros de Carroll. El director pone en escena una nueva aventura en la que Alicia, que ahora tiene 19 años, regresa al País de las Maravillas por primera vez desde que era niña, aunque no recuerda nada de sus aventuras anteriores.
Si quieres saber sobre la exhibición de memorabilia de la pelícla sigue la liga.
Imagenes de la premier
no images were found
Imagenes de la película
no images were found